Coffee table books are something I
love
to collect, despite the fact I don't own a coffee table I like having piles of interesting & ascetically pleasing books on the shelves in my bedroom. My mum, knowing me as well as she does, has been a key contributor to my collection over the years. The most recent was a birthday present - the book is
'Dressing Marilyn: How a Hollywood icon was styled
' by William Travilla' by Andrew Hansford.
The book goes through a number of famous dresses worn by Monroe & styled by Travilla including the showgirl outfit from the beginning of '
Gentlemen Prefer Blondes
', the infamous white dress & the
Diamonds are a girls best friend
dress as well as including a number of Marilyn's personal dresses.
It is a stunning book that makes for an interesting read if you are interested in film fashion & the dresses of Marilyn Monroe. Featuring beautiful and most of the time original illustrations alongside shots of how the dresses are constructed make it an enjoyable read.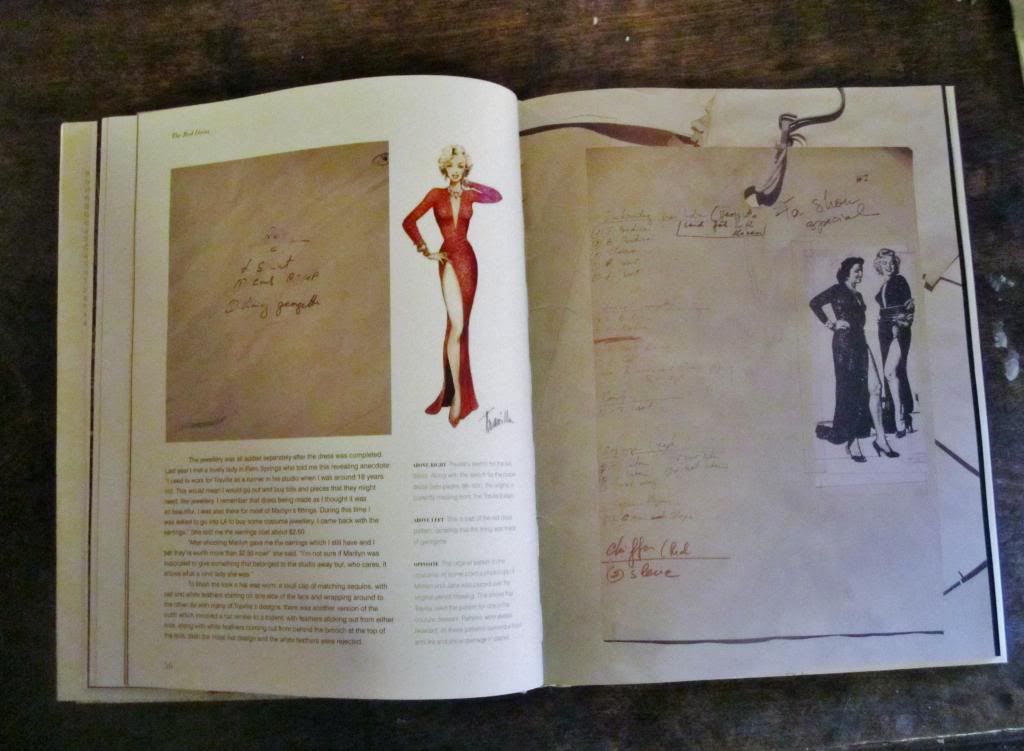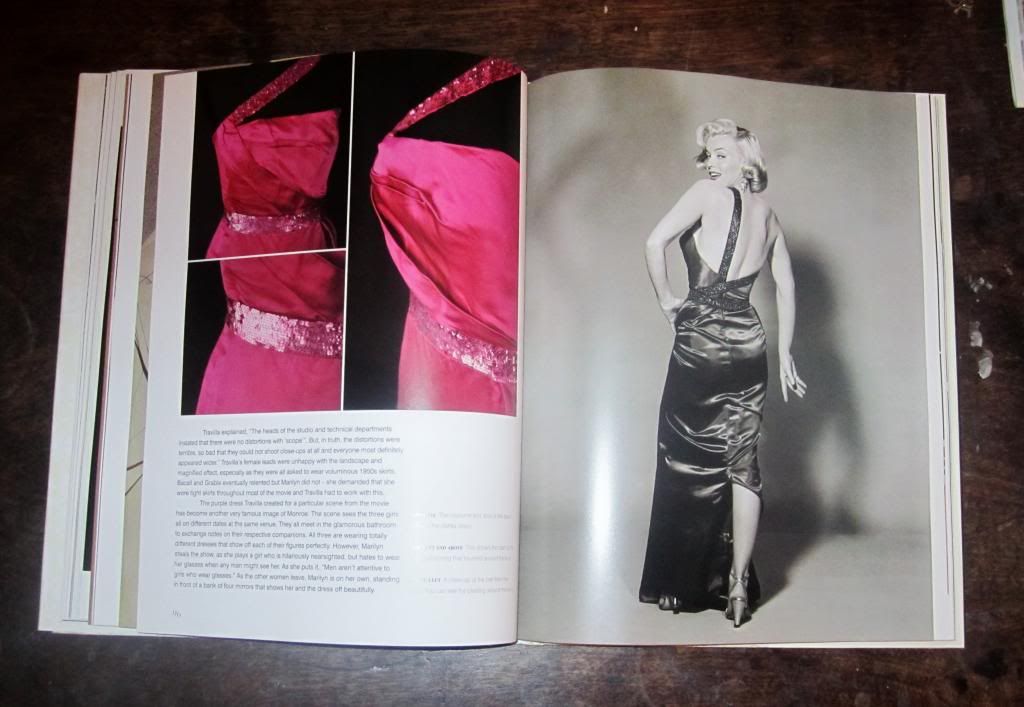 This book makes me wonder if it must feel to have a dress designed with you and only you in mind ... oh the glamour of it all! A must if you are interested in this area.